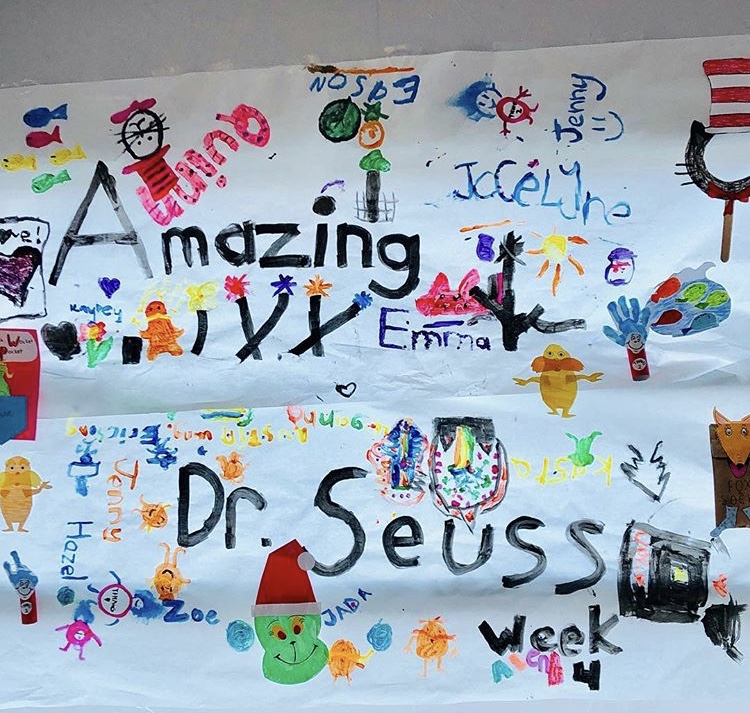 Summer is here! Don't miss your chance for a fun and active summer at the Academy. Register now!
Fully Air-Conditioned Facility
Register below by clicking the link for the week you wish to register. Extended care programs (early drop off, late pickup) available after registration.
Dates, Hours & Fees
Dates: July 3 – September 1, 2023
Register for one or more weeks of camp. Weekly themes.
Ages: 5 and up
Hours: 9:00am – 4:00pm (Full Day Camp*)
* limited half-day camp spots might be available.
Cost**: $410/week+HST
($330+HST for the holiday week of August 8-11)
** An annual registration fee, valid July 1, 2023 through June 30, 2024, will be added to the account per student in June. The fee covers Gymnastics Ontario (GO) membership, club insurance and administrative fees. The annual non-refundable recreational membership fee for 2023-2024 is $54+HST. If attending only one week of camp, a reduced camper registration fee will be added ($27+HST for first week of camp); this fee will be upgraded to a recreational fee if attending a second week of camp or when another program in 2023-2024).
Extended Care Options available – scroll down for information.
What to Expect
Gymnastics activities all day (morning and afternoon), skill development, fun games, crafts with friends, and other fun experiences, all that while maintaining a safe and healthy environment.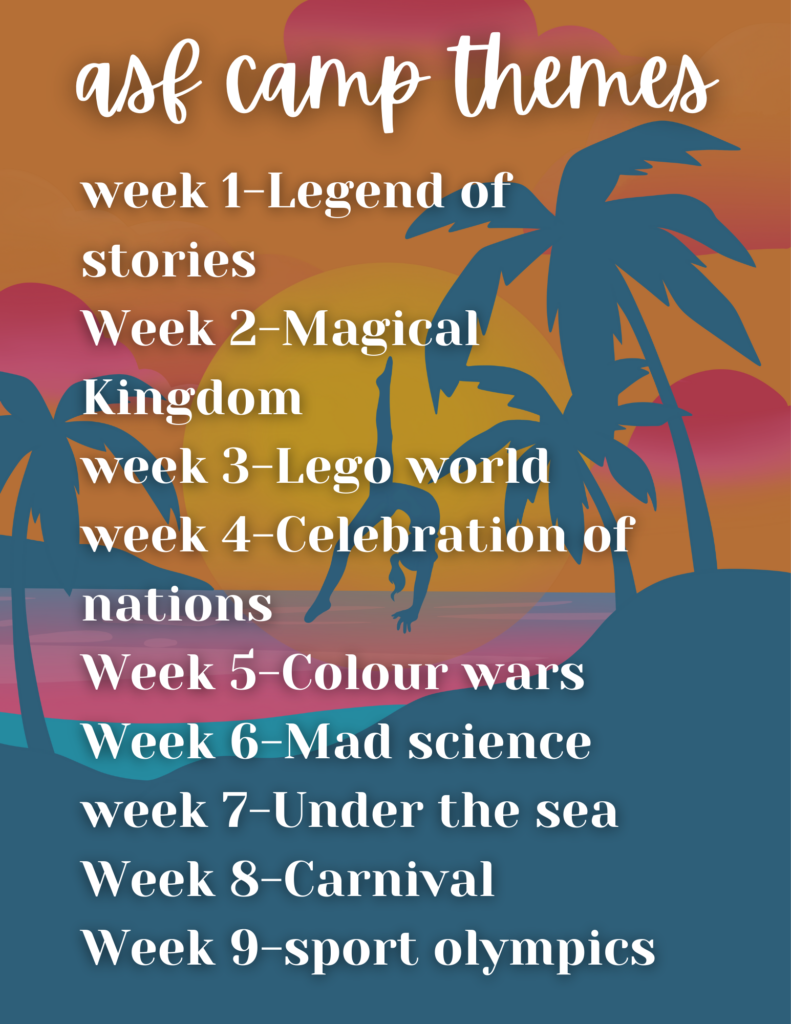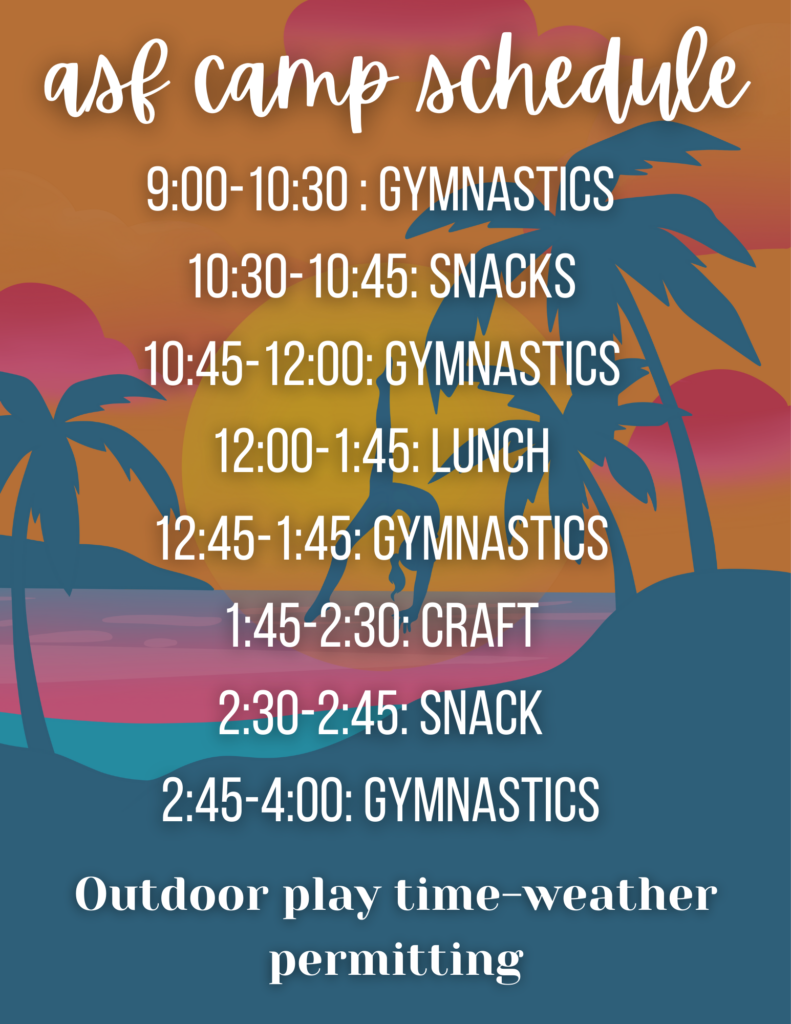 Registration
Register for camp through the Family Portal or by clicking the "register" link next to the week you'd like to register for in the table below. You will need a valid credit card to register. Payments to be processed by our staff in late spring 2023.
Note: the "register" link will be showing as soon as registration opens.
How to Register

Registration to classes and camps is done through our online class registration system.

Already have a family account? Log into the Family Portal to select your classes. If you cannot access your account, please contact us so that we can re-activate your account.
No account yet? You will be prompted to create an account when you click on the "register" link next to the camp/class you are interested in. You can also create an account and register for camp/class at a later time

.

Once you've created the family account, you can return at any time to the Family Portal to check your account, register to other programs, and update your information. You would need to contact us to change or remove an existing registration.

A valid credit card is be required when creating an account or when registering to a class. No payment is processed at checkout. Processing of payments will be done by the staff when registration is confirmed.

Please feel free to contact us if you have any questions on how create an account or register for classes.
Extended Care

Extended Care Options (must be pre-arranged)
Before Care: 8:15am – 9:00am ($10/day)
After Care: 4:00pm – 5:30pm ($10/day)

HST included; Maximum extended care cost per week: $60/week.

Extended care must be pre-arranged no later than one week before you are coming to camp. Please email us requests for extended care any time after your registration.
Payment Policies

Annual Recreational Registration Fee: This non-refundable fee (per student) will be added to all summer camp registrations and is valid from July 1, 2023 through June 30, 2024. The fee covers Gymnastics Ontario membership, club insurance and administrative fees. The annual recreational membership fee for 2023-2024: TBD.

Payment information: Valid credit card information is required when registering for a class/program. Payments are processed by the office after registration (not at checkout). Payment must be received to secure the spot. Declined credit card fee: $10. NSF fee: $30. No refunds, credits, or makeup for missed classes (when your child does not attend a class/absent). For full list of program and payment policies, click here.
Our Location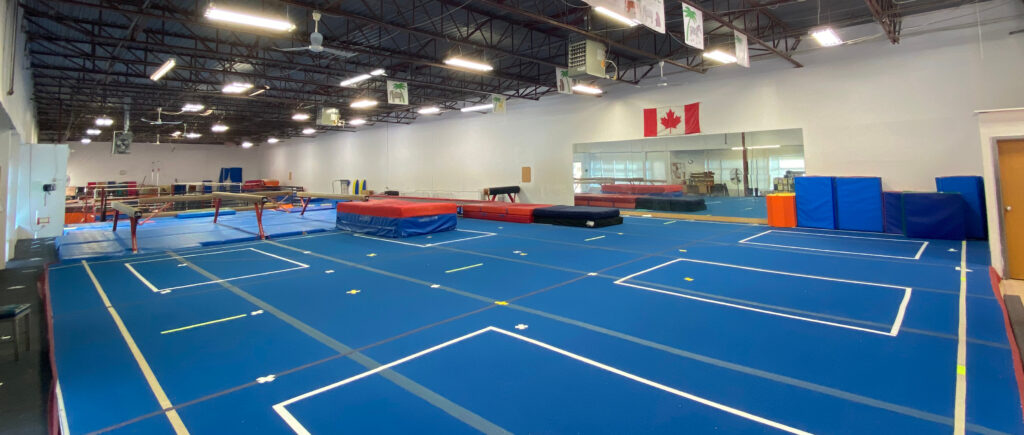 Academy of Sport and Fitness
40 Vogell Rd, Unit 32
Richmond Hill, ON
** just off Hwy 404 & 16th Ave **
---
Questions?
Learn about our coaching team.
Call us at 905-780-0913, or email us at [email protected]